If you haven't already done so, scan QR code shown below to download and install Reolink App on your iOS or Android phones.
Set up the Camera
Install the SIM card and power it up, then start the initial setup via the Reolink App when you hear the voice "Network connection succeeded".
If you couldn't hear this voice prompt, please refer to the instruction to reset your camera
Step 1. Tap on the icon "+" in the top right corner to start configuration.

Step 2. Scan the QR code on the back of the camera. If the phone doesn't respond, please click on the Enter button below the scan window and then type in the 16-digits characters under the QR code of the camera.

Step 3. Create the login password and click Next to continue.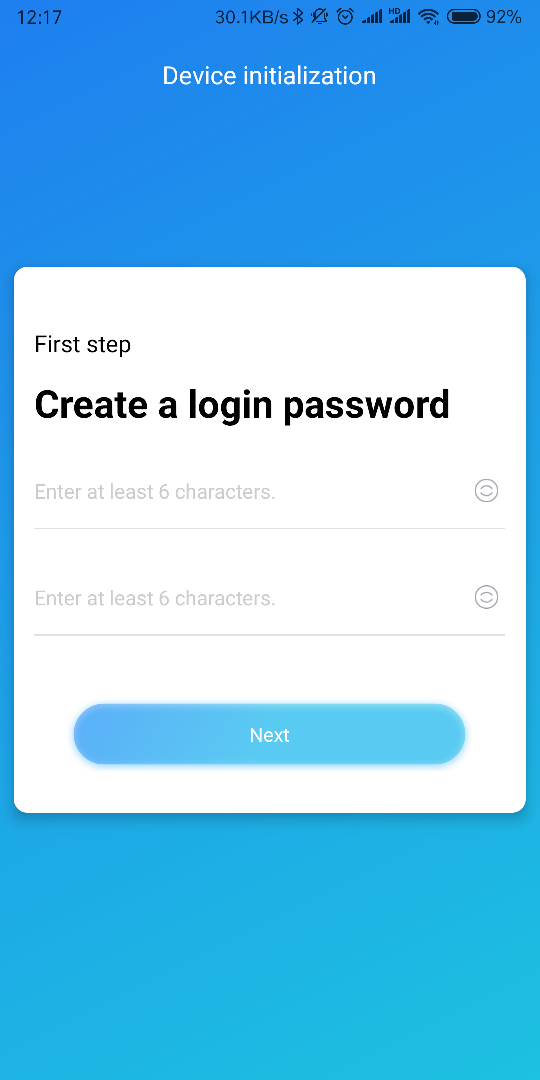 Step 4. Name the camera, then click the button Next to enter the next page.
 
Step 5. Read the tips and click Use now to finish the Set up.